Launched on Valentine's Day 2012, the campaign began as a call to action based on the staggering statistics that 1 in 3 women will be beaten/raped during her lifetime. This sums to more than one billion women & girls out of the 7 billion world population.
http://bit.ly/39tkJob
pic.twitter.com/CWMzCgzqK1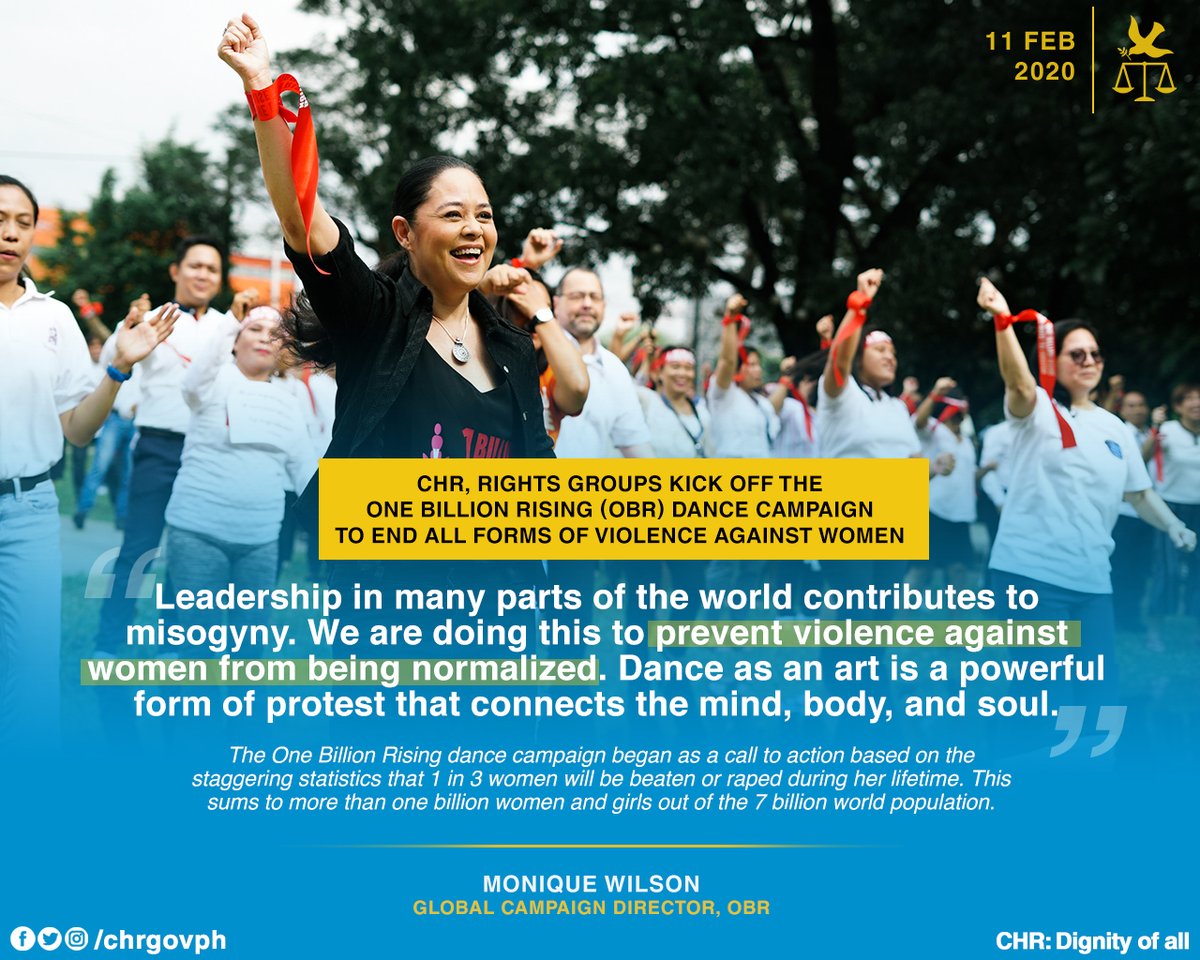 Commission on Human Rights Philippines...